AR Softwork Clients Benefits: free premium plugins included with all website builds
As AR Softwork grows, so does our capacity to pass along the benefits of that growth.
From mid-2023, AR Softwork now manages enough websites to make the developer edition an option for a number of paid plugins which were previously financially unviable.
"How can I get Elementor Pro for free?"
"How can I get Perfmatters for free?"
From October 2023, AR Softwork is including three new free premium plugins with all website builds. The three we have chosen to include as standard are the paid plugins Elementor Pro and Perfmatters, along with a full WordPress installation for no additional charge.
What does this mean for existing AR Softwork Clients?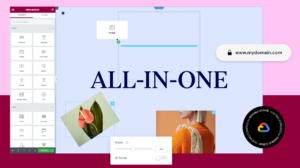 Elementor Pro is a plugin that makes your website easy to edit as an inexperienced user. It includes a drag-and-drop interface for easy page and post building, along with the ability to add in animations and advanced customizations without the need to use code.
If you are already a client of AR Softwork using Elementor Pro, you will have seen this charged in your annual renewals for this. From October 2023, you will no longer receive this charge, saving you money whilst retaining the same level of functionality in your website.
Elementor Pro is added to all websites that are customer managed, or for customers who would like to make their own site modifications in addition to management by AR Softwork. It is an easy-to-use, inexperienced website designer option.
Perfmatters is an advanced optimisation plugin which works in conjunction with our Litespeed server to speed up your site and optimise pages. 
Prior to September 2023, AR Softwork sites came pre-installed with a free version of a similar optimisation app on websites. However, Perfmatters significantly outperforms the pre-existing plugin in a number of areas, reducing HTTP requests, stripping out excess code and optimising databases and is now an included free premium plugin with our builds.
With a clutter-free dashboard, AR Softwork now installs and sets up Perfmatters paid plugin on all websites. For existing customers, you will see this additional feature appear on your websites free of charge from September 2023.
WordPress is an open-source content management system. A content management system is basically a tool that makes it easy to manage important aspects of your website – like content – without needing to know anything about programming.
Prior to October 2023, WordPress installation and setup attracted a surcharge for new customers or for customers changing systems from a pre-existing content management system. This is now included free for all AR Softwork website builds.
AR Softwork's growth continues
With the rest of the year and early 2024 already booked out with new website builds, our business continues to grow. Thanks to the support of AR Softwork Clients, we will continue to include more and more paid premium plugins versions for free with your website hosting annual charges. 
One of our primary missions as a small business is to increase the value of our websites for our clients whilst keeping costs down – This is just one way we do so.